Submitted by

ACTNOW

on Mon, 08/05/2023 - 11:29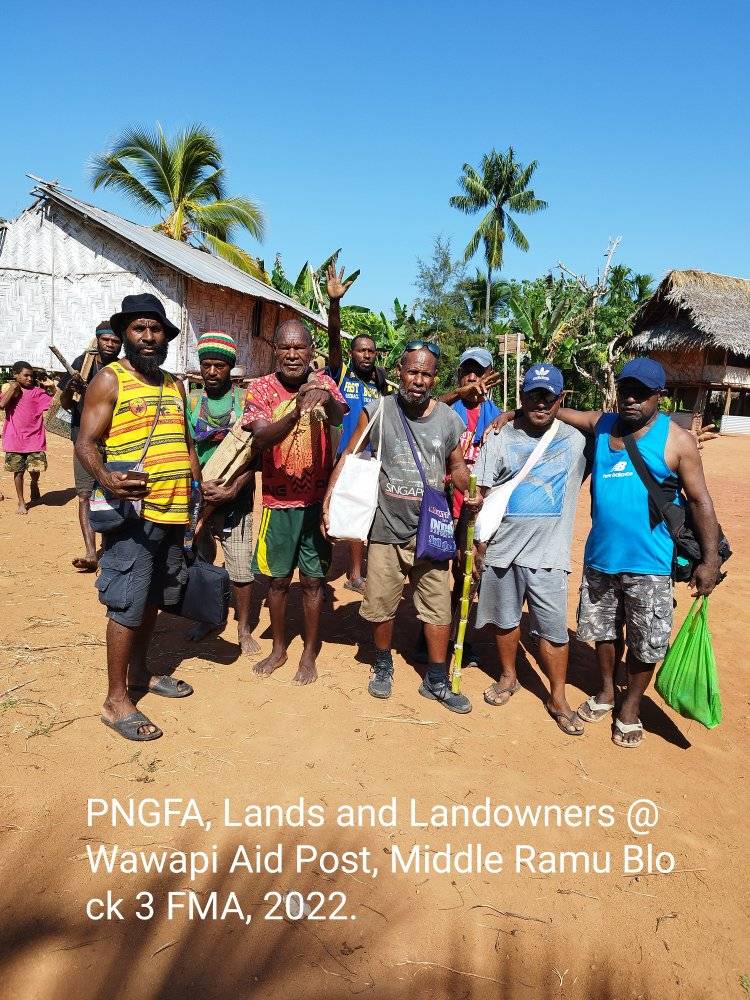 Ramu BlocK 3 FMA. Source: Facebook.
The National | Letters | By Maus blo Garamut, Madang (May 4th 2023)
SINCE last year, the Papua New Guinea Forest Authority's (PNGFA) Project Acquisition branch has been working to acquire forest areas in Madang and around the country.
And in this process, the rights of the landowner have been trampled on.
Landowners in the Middle Ramu Block 3 Forest Management Area (FMA) are now very well aware of this acquisition drive.
We unknowingly assisted in the process thinking that we were assisting to speed up the process of the acquisition of our area for logging.
But we now realise that after obtaining landowner consent for an FMA logging project to occur in our areas, the officers involved in this acquisition do not put these projects on public tender.
Instead, they select a developer of their own choice and award our forest areas to the developer who entertains them.
These officers are in the process of acquiring Raikos Forest Management Area and Ramu Block 4 (Gama local level government) in Madang, through the same illegal process.
The Marape Government, through Rai Coast MP Kessy Sawang, Usino-Bundi MP Jimmy Uguro, Governor Ramsey Pariwa and Middle Ramu MP Harwai Kamdaru, must rein in and investigate these officers within the Forest Authority and question their acquisition process and (ulterior) motives.
These projects are within your constituencies.
Landowners are uneducated and don't have the financial capability to hire lawyers to fight their cases in court.
Proactive measures now will prohibit future illegal logging project acquisition from illiterate landowners.