Submitted by

ACTNOW

on Wed, 31/05/2023 - 13:55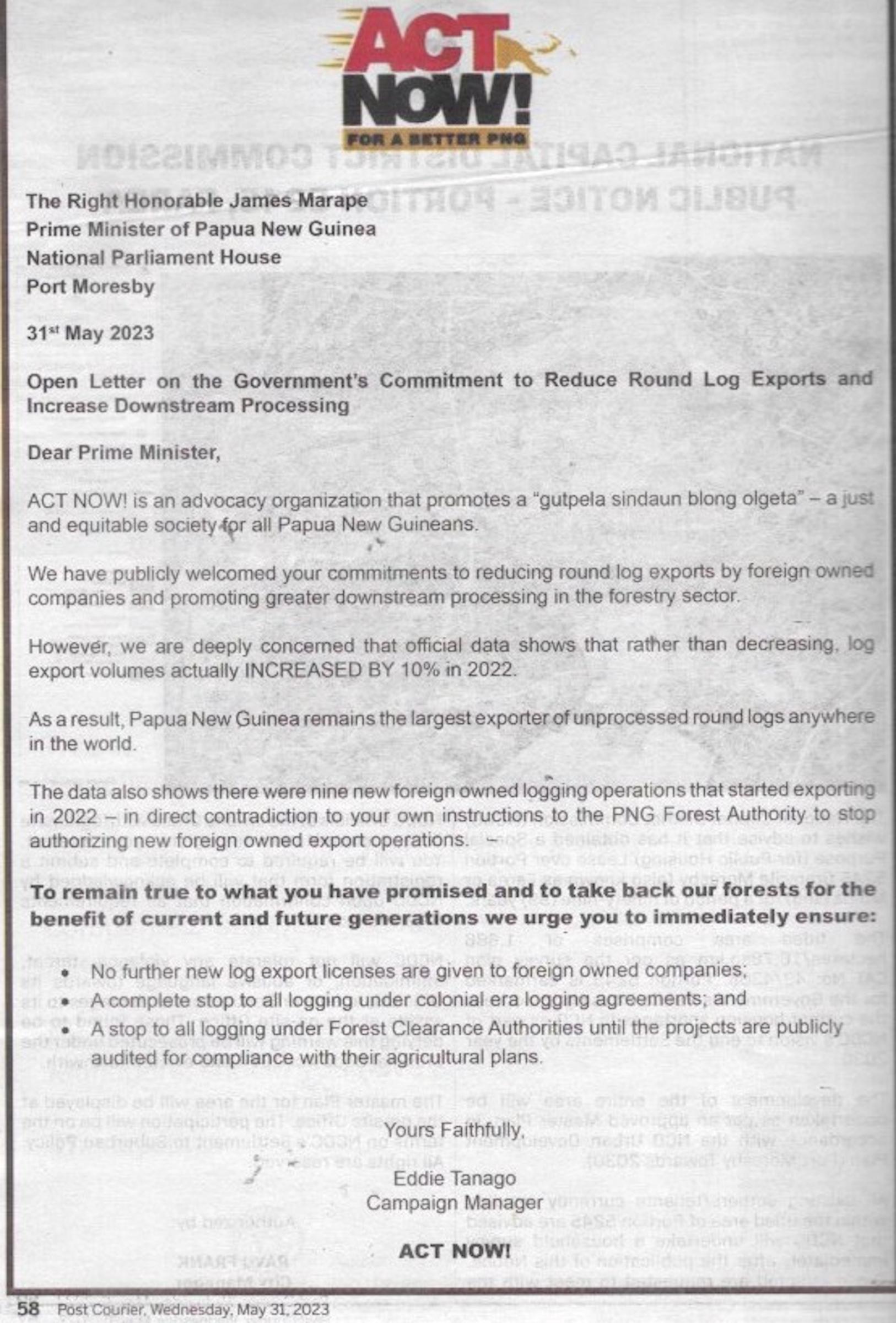 This is the text of an Open Letter to the Prime Minister published by ACT NOW in the Post Courier newspaper.
Dear Prime Minister,
ACT NOW! is an advocacy organization that promotes a "gut pela sindaun blong olgeta" – a just and equitable society for all Papua New Guineans.