Submitted by

rait man

on Wed, 08/06/2011 - 11:55
Reporter Stephanie Elizah says a team of Chinese investors who have been visiting Bouginville are pushing the Autonomous Region's government to allow the establishment of Special Economic Zones.
SEZs are tax free enclaves where businesses are also exempted from normal labour, immigration and environmental laws.
The Chinese government is currently negotiating a loan with the PNG government to build the infrastructure for PNG's first SEZ, the Pacific Marine Industrial Zone, in Madang.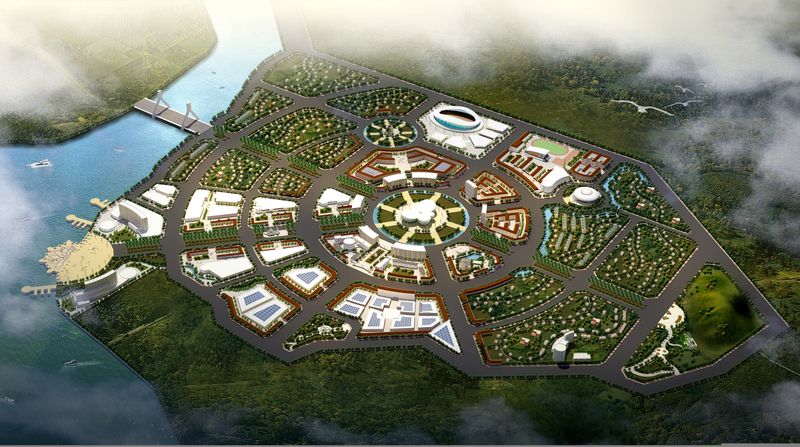 The Chinese investors who visited Bougainville were led by special investment agent Jason Fong. They presented to members of the Bougainville Business Association and Bougainville government a proposal for the establishment of a special economic zone (SEZ) for Kokopau and Buka (the image shows a birds eye view of the proposed mega city the Chinese would build on Bonus Plantation).

Fong said the SEZ would mainly involve cocoa, estimated to net an annual revenue of K1.5 billion for Bougainville, and marketed mainly to China.

Other requirements requested by the Chinese included the transfer of a 99-year lease to Gang Xin Zhao Fang (PNG) Co Ltd free of charge and a minimum of five and maximum of 10 years tax holiday for industry developers and global merchants.

The proposal highlighted issues the Bougainville government needed to address, which included ABG defining and passing a SEZ policy covering the Bougainville land use policy, public and private investment and tax concessions.
The International Finance Corporation, a part of the World Bank, is currently assisting the PNG government by drafting SEZ laws to go before Parliament.