Submitted by

ACTNOW

on Fri, 08/03/2019 - 00:00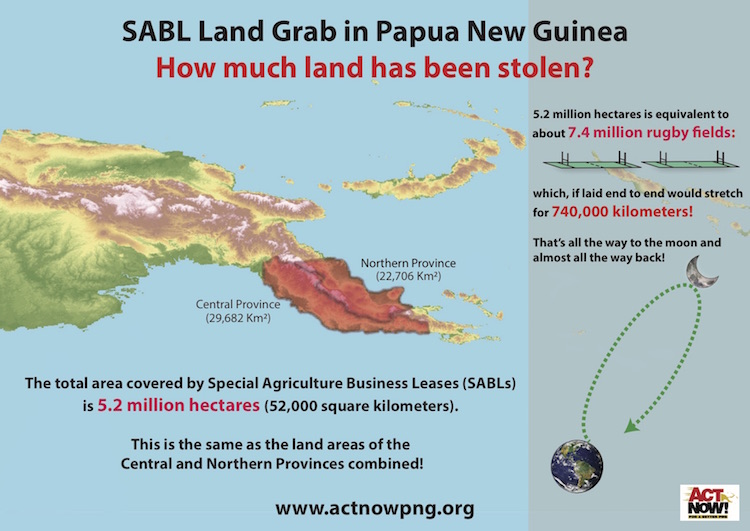 The Lands Minister has announced 3 million hectares of land under SABL leases "has been given back to customary landowners". This means almost 60% of the land originally alienated under the SABL scheme has been returned to its rightful owners. 
With an additional 970,000 ha lease in Western Province currently locked up in a court case, less than 25% of the total land under SABL leases is currently under the control of the leaseholders, according to the Minister's statement.
ACT NOW! continues to push for the government to release full details of the leases that have been cancelled and fully implement the Commission of Inquiry recommendations in respect of the remaining leases.