Submitted by

ACTNOW

on Wed, 26/01/2022 - 05:15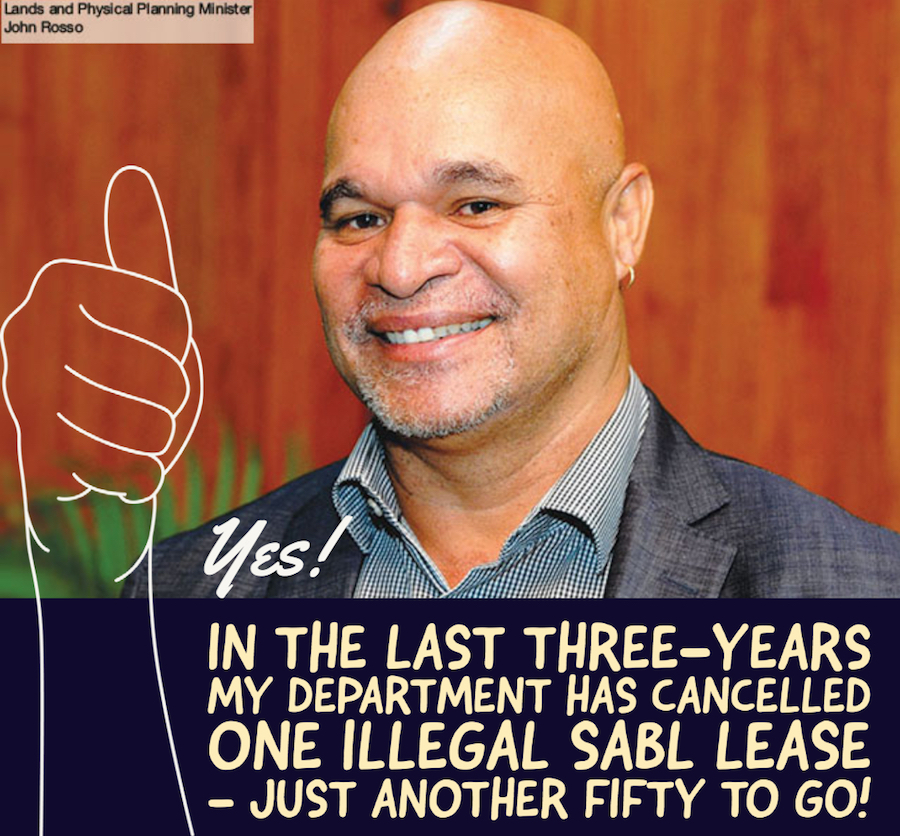 Nine years after a Commission of Inquiry exposed the huge illegal SABL land grab, government efforts to cancel the leases have completely failed.
Last week Lands Minister, John Rosso, told Parliament that of seventy SABL leases recommended to be be cancelled only twenty have so far been rescinded. 
Just twenty leases cancelled over a nine year period is frankly pathetic.